It was a night of Guitar Heroes, Singstar, Mafia, MAHJONG, karaoke (singing along to good ol' Andy Lau, George Lam, Sally Yeh, and of course, 四千金), Bluff, some BEAN game, etc..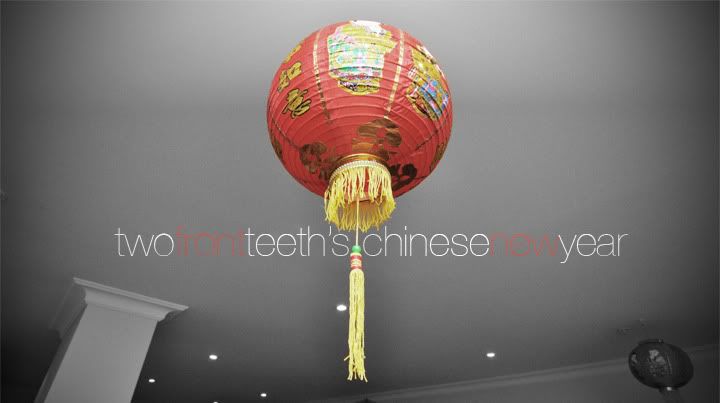 I had so much fun, and we even had Yee Sang! Too bad I wasn't taking many photos, so we'll just wait and see what comes up on Facebook. The Yum Seng session was AWESOME, although the video's blur, but I enjoyed the round of toasts the most! We even had roasted duck and pork, mooncakes, eggrolls and mango pudding. Everything went according to plan, although I expected more people to sing along to CNY songs, but Sugababes and Westlife prevailed.

I had HEAPS of fun, guys, and until next year, 恭喜发财!