So when my parents were here, I decided to take the risk by bringing them someplace I've never been to (well I was there for coffee once, but only coffee) for breakfast. Okay, it wasn't actually a big risk, it was throned BEST BREAKFAST by Cheapeats 2010.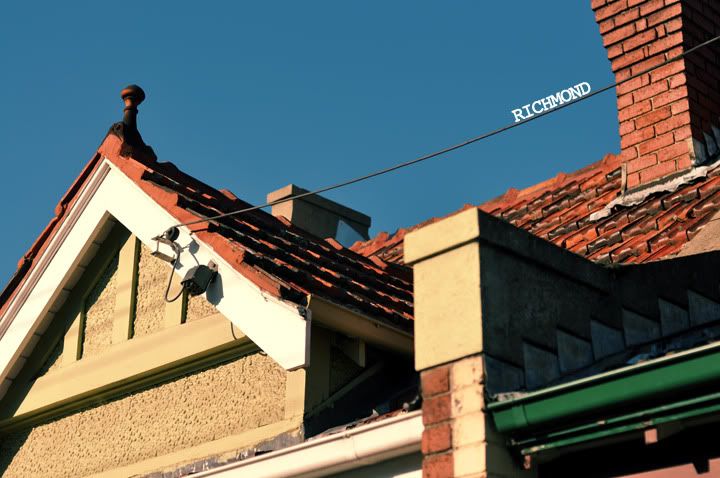 I didn't know when to get off the tram, and my BB froze, so we went about 3 stops too far. Had to wait ages for the tram to come from the other way.
So the day didn't start off with a bang, plus, we had to squeeze in that small little space the cafe could offer, sitting on those tin containers your grandma put prawn crackers in.
Usually I wouldn't notice these things, but when you're trying to impress family, 3 strikes and you're out. No I'm just kidding. My family rocks.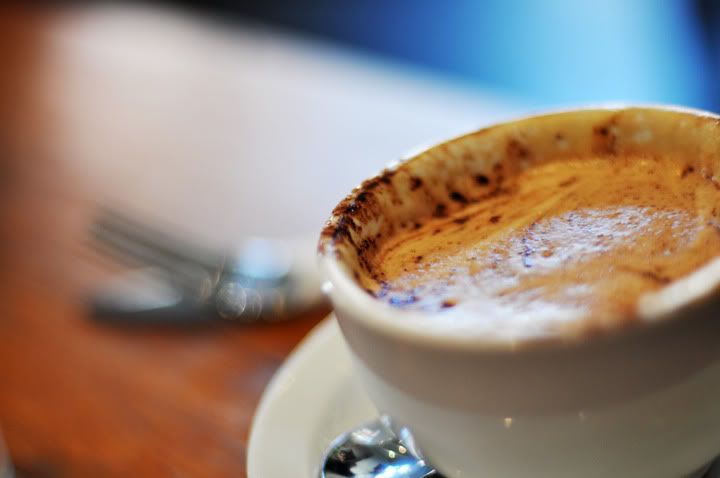 THANK GOD, service was good. Actually, it was EXCELLENT. Made my dad happy, which was good. Albeit the long wait for our food, it blew our minds.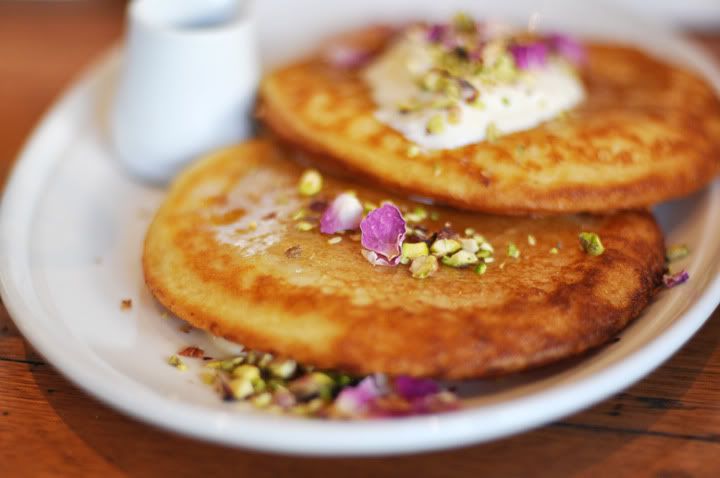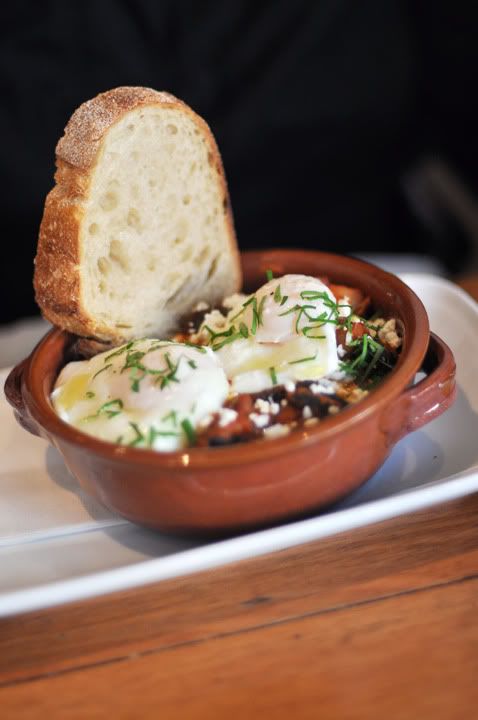 I expected my omelette to look flat and yellow, but instead, it was brown and anything but flat. OMG the surprises were awesome, and the taste was even better. I mean, rose petals on pancakes?!?!
Even the salt was black.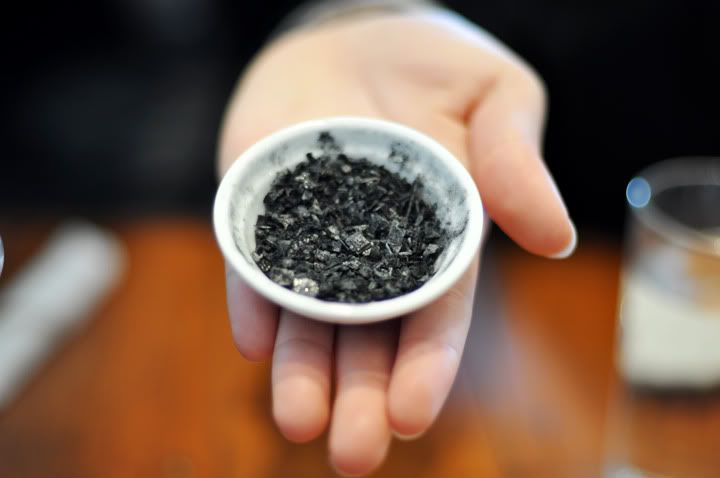 Best breakfast indeed.