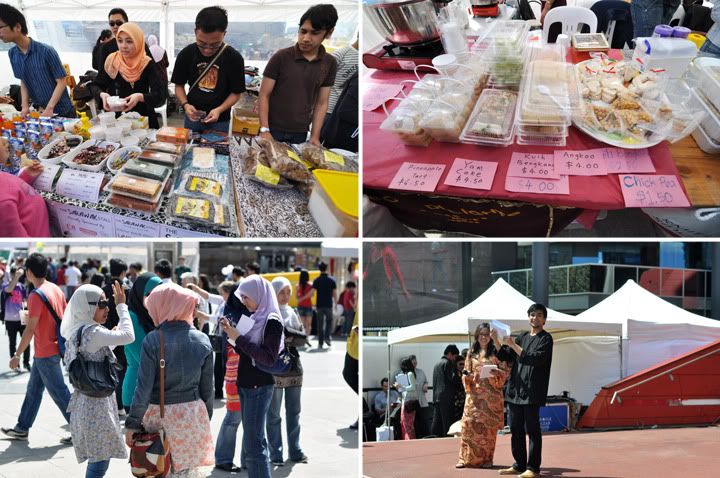 Yea, was back at Malaysia, but only for half a day, I was on transit. Decided to quickly get some of my favourite food with the limited time I had at this market on the way from KLIA to Kepong, a mini Sarawak Laksa and a Yam Cake.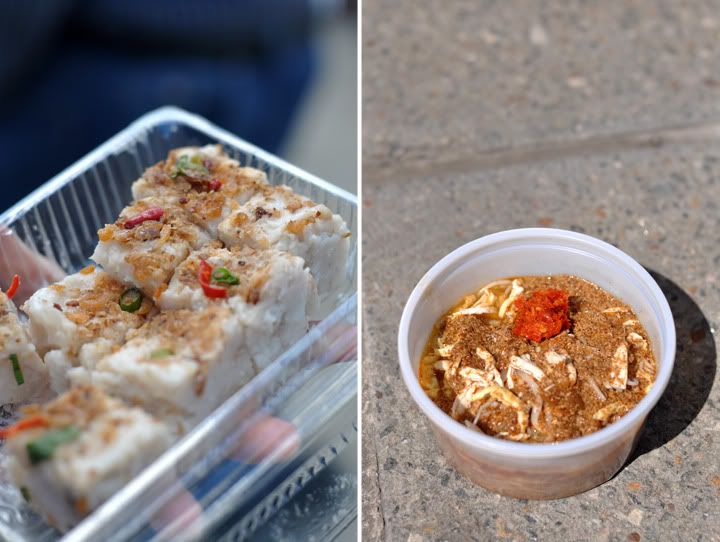 I was lucky enough to see an act by Harith Iskandar at the market, don't know what occasion it was!
Hans Isaac was also there promoting his stuff!
I'm sorry I didn't at least let you guys know that I was back, I was rushing so much and barely had time to deal with the jet lag.
I was surprised at how Malaysia has changed so much since the last time I was back, more ang moh's, nicer sky and nicer buildings.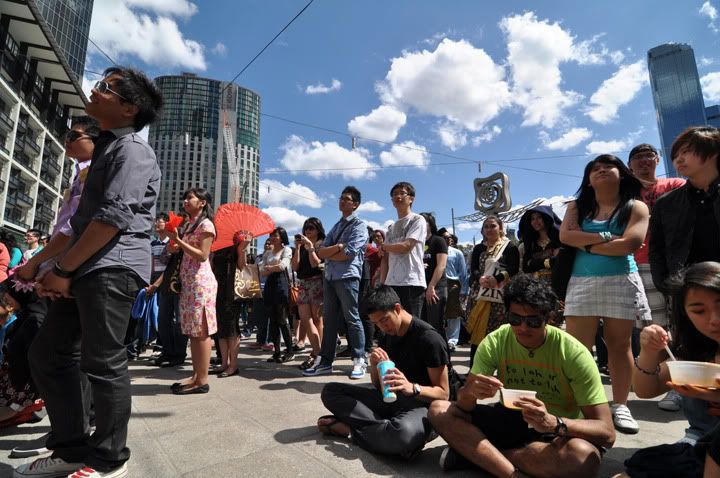 I was also shocked that so much has changed along Sungai Gombak, the river itself wasn't as muddy anymore, and it seemed that the architecture around it has drastically changed.
Okay la I'm lying OBVIOUSLY, but I felt like I was in Malaysia for about 2 hours. The weather was PERFECT, I actually felt a drop of sweat ooze out of my forehead, and I had the best time listening to Harith Iskandar's jokes. So sad that most of it were repeats, you can listen to them on YouTube.
Here are the photos from the event at Queensbridge.
This lady had durian for the first time, obviously hated it but didn't want to hurt our feelings haha!