I don't know. I just really wanted to do it.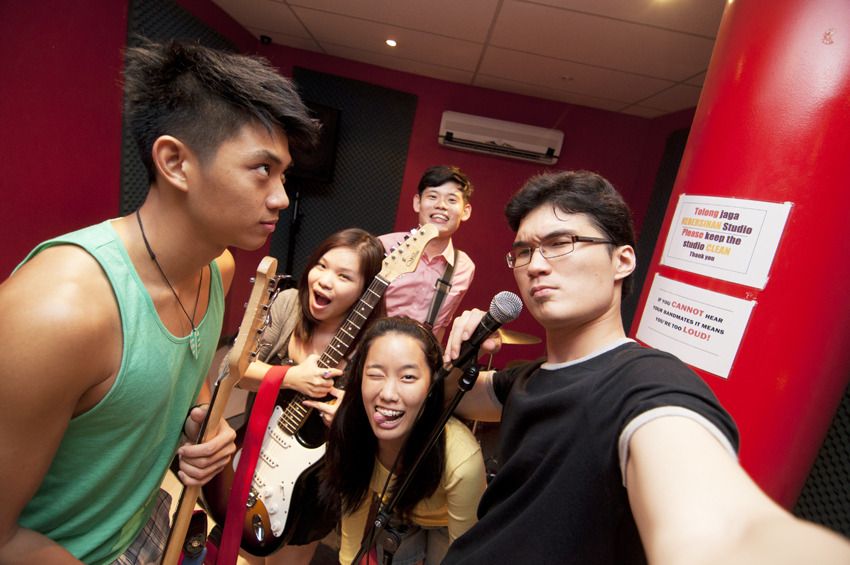 From burgers at Mid Valley to buying drumsticks for the dormant volcano, we called half a dozen of studios before finding one that was not closed or fully booked - good ol' Akarkarya (Studio 2 baybeh!). I can't believe we convinced Yih Khai.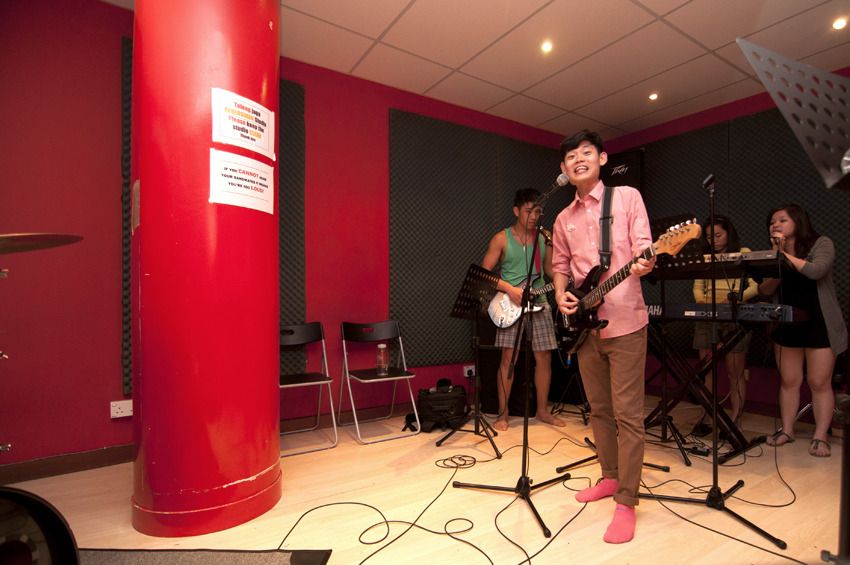 With no preparation and a pair of new sticks, we started playing all the wrong chords, and singing in wrong keys; it was FUN!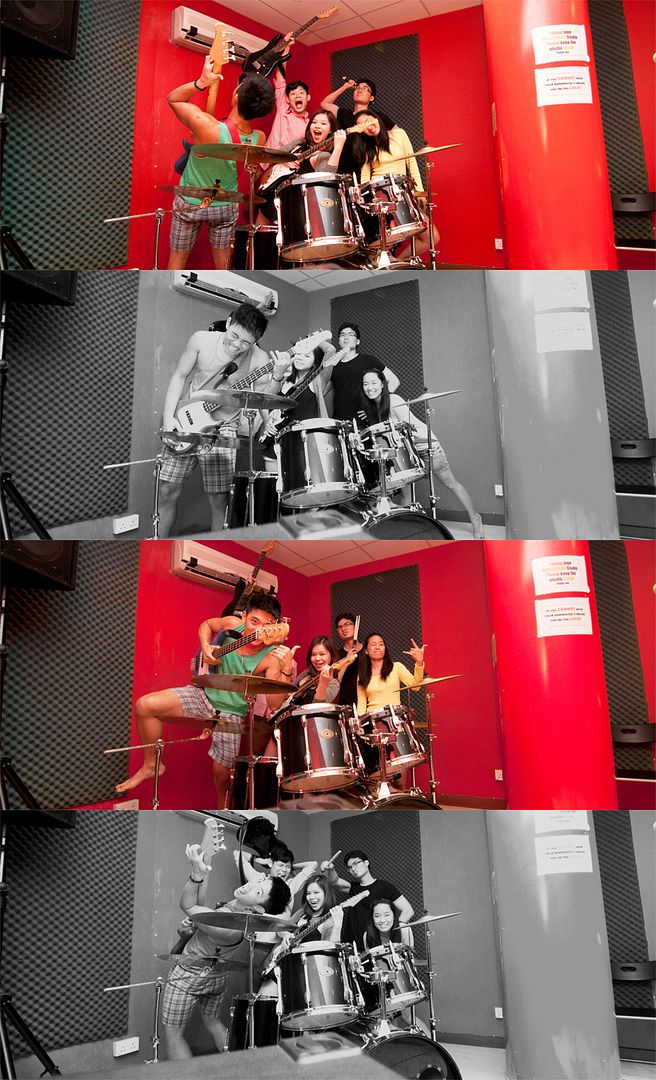 The hour flew by so quickly, and work was waiting the next morning :( Wish I had one of these rooms at home.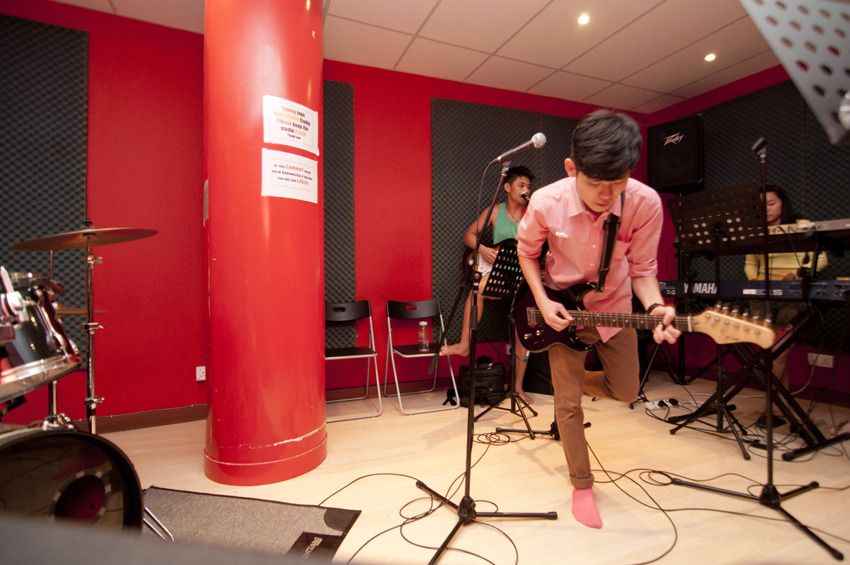 Can't wait for the next sesh.