Had one of the best Japanese food with Jia Heng, Adelene and Alicia today at Murasaki! Omg, the fish is still swimming in my tummy..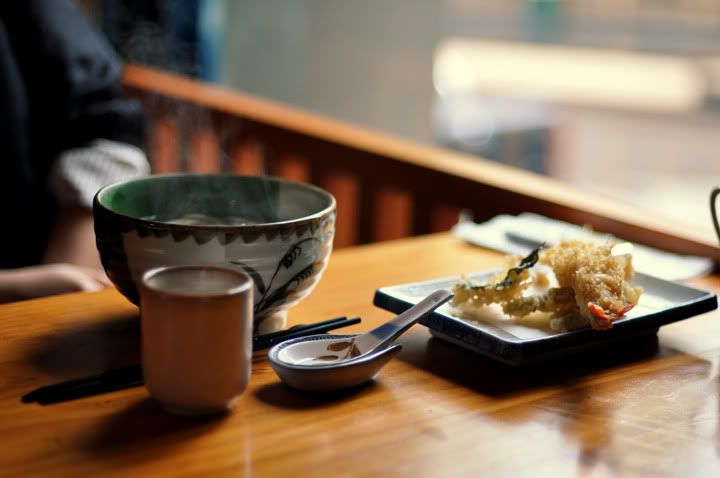 It was raining all day today, very inconvenient for pedestrians and commuters like me! However, I couldn't help but to fall in love with the city scenes: reflections from the wet sidewalk, people in suits and trench coats running back to work under their black umbrellas, people running after trams while their heels splash onto puddles of water, droplets of water flowing down the cold windows of trams..
Unfortunately, Annoyance is not weather-proof!
I also went shopping with Alicia today. Bought zero items!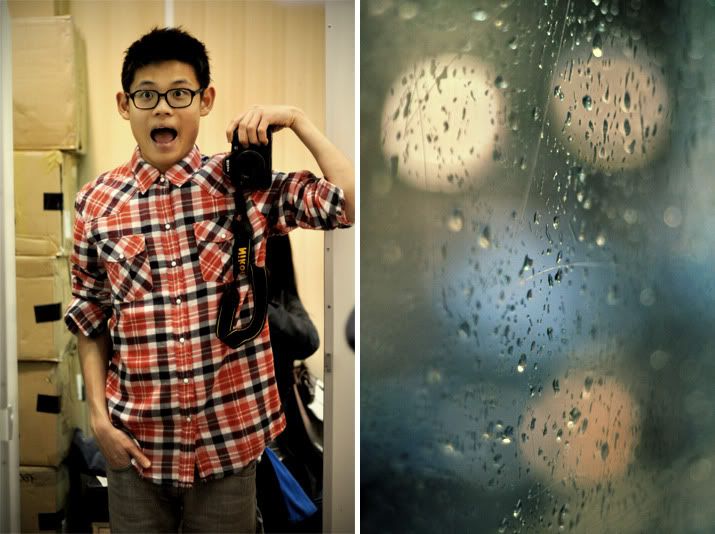 Who thinks I should've bought this "china-bag" shirt? Alicia absolutely hated it, but I thought $15 would've been a good buy!