Got the rest of the day off today as it started to rain. David and Eileen have been taking care of Sasi and I like we were their own, and it's been awesome so far.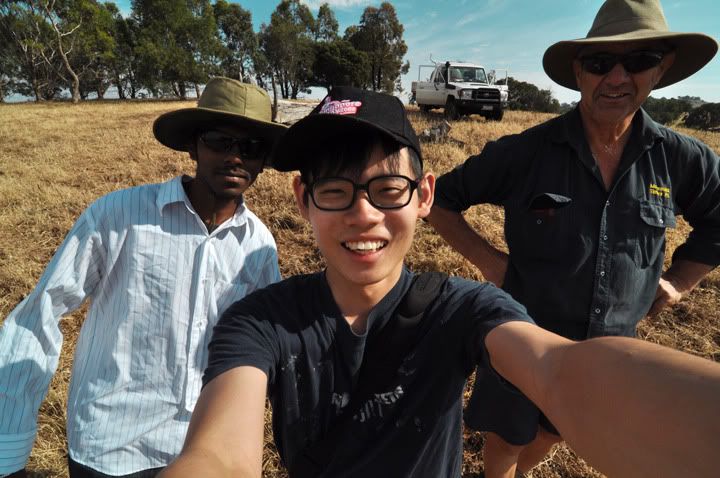 OH YES, there's internet here, but it's sorta. Slow. And. Old. But it works, although things seem to take 10 times longer to complete than they do back with my ADSL2+ connection. And I don't have the guts to ask to use it all the time, we're not even home most of the time, so don't expect a frequent update!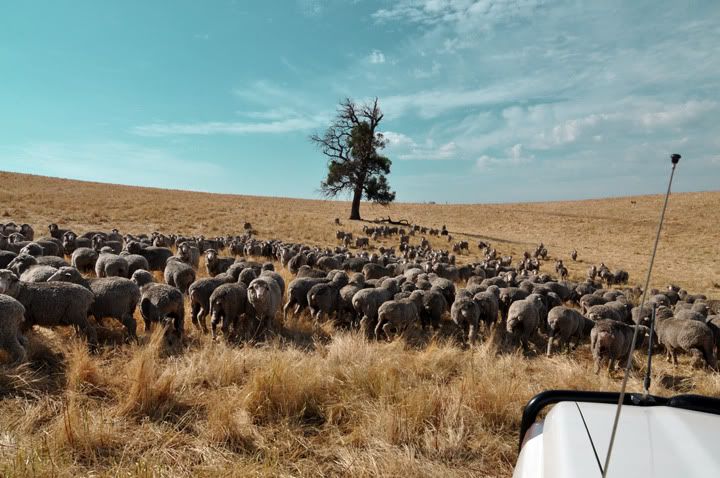 I was expecting to live in a shack with sleeping bags, and probably a stove to cook up instant noodles, but we got our own room and they've been providing so many meals a day we almost feel obliged to be their slaves.
Will show you more photos of the house soon. It's really beautiful out here, too bad the hot weather (41 degrees!) turned all the green grass brown. Dave decided to give today a bit of a slack as he saw the rain coming in. He drove us around his 4500 acre land and we had a great time spotting wild rabbits, kangaroos and all sorts of birds. Drafting sheep from the car with his Kelpies is always fun.
I've been sleeping so much earlier than I'm accustomed to (10.30pm) and waking up at 6.30 each morning. It makes me feel tougher than the city boy I've been, treating 480 lambs on Monday and Tuesday, and 508 on Wednesday alone. Having to put on overalls and boots, bearing scratches and bruises all over, I bet Alicia's going "THAT'S HOT!" Haha. She'll kill me when I'm back.
Thank you all for the lovely wishes on Facebook, and especially to those who sent texts and made calls. I was terribly surprised to get a "woi happy bday bro!" on the phone from a Jason Goh. And thanks dad for calling from Jakarta. No my dad's not from Jakarta.
When Dave found out it was my 21st, he offered me wine during dinner, haha. How nice of him, but I refused. Seymour has a very very nice bunch of people, where everyone knows everyone, and they're all helpful and kind. It's really a heart warming experience, knowing how the world is like today.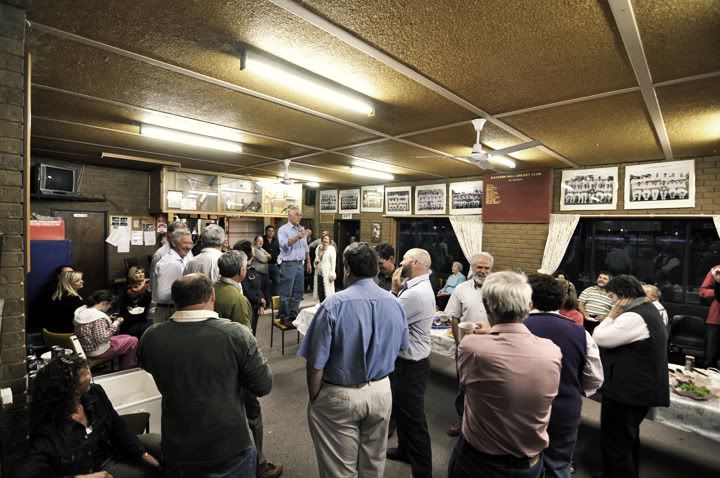 I headed back to the city after work on Tuesday to attend the best ever Planetshakers Creative Team breakup, OMG didn't know my act was part of the "Planetshakers' Got Talent" segment. It's interesting to find where your
stupid productions
take you sometimes, HAHA! However, Jon and I got crashed by the cymbal before finishing our act. But it was still good fun.
Thanks, Alvin and MingXian, for sending me all the way back to the farm. I had heaps of fun shooting the stars with you guys, not to mention getting lost walking in the dark, missing the farm on a creepy road, and seeing a shooting star. We'll keep the peeing in the bush a secret aight?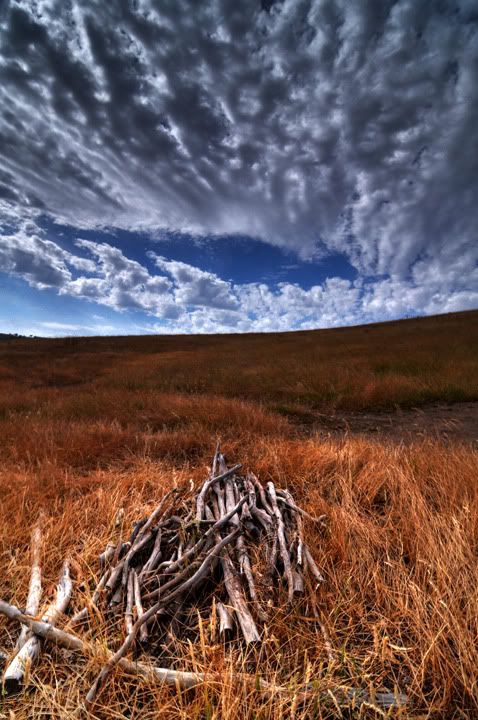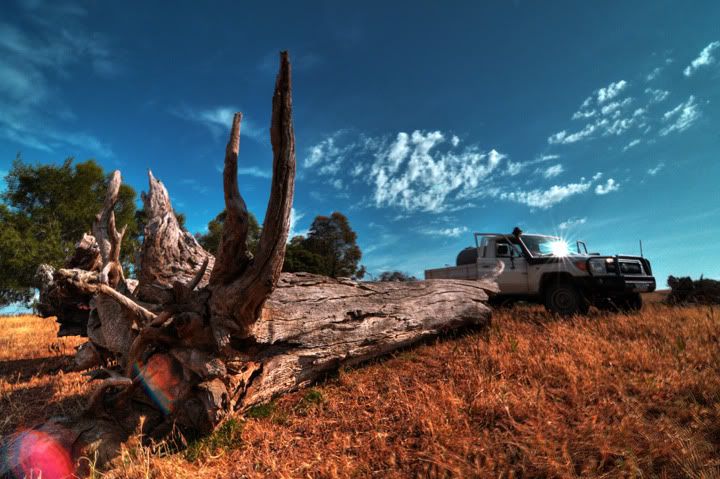 So here are 2 more pictures I took today in the farm. We also delivered a whole trailer of hay from Nagambie to Dave's neighbour, a Viet veteran. Everyone has a cool story from the past, which I will, again, tell more about in the near future. Looking forward to the last weekend in the city! :)