Last Sunday after church, I wanted to try this new place out. Well, new to me, at least. Too bad I decided not to bring my camera out that day, so these photos were taken with my sister's Canon IXUS 95 IS. Yes, Canon, suck that in.
It's in Section 14, PJ, near Digital Mall. IT's not hard to find, but parking can be a bit of a hassle. When I stepped into the place, I was immediately blown away by the aroma. They use Segafredo Zanetti here, a familiar brand to Melbournians.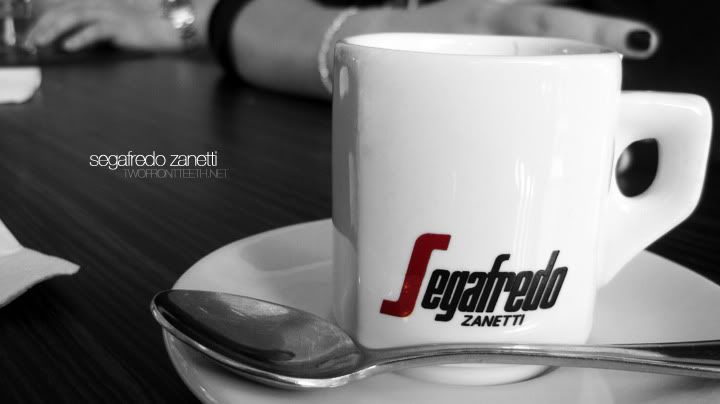 I was very impressed with the fact that they also serve
coffee made in syphons
, which is a pretty new "trend" brought into Melbourne by the Japanese.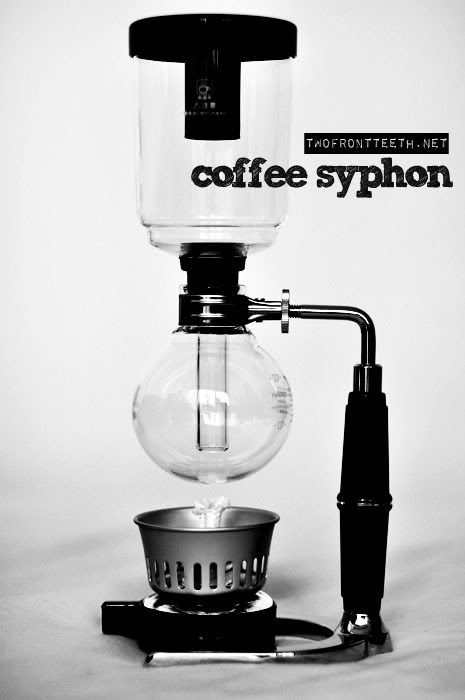 This is a pretty old photo from the TFT archives. It's Ben's syphon, but they use the same ones at Coffee Ritual, and a few others more.
The food was OKAY, the price VERY reasonable, but you kinda have to order dessert to fill your tummy. Or mine.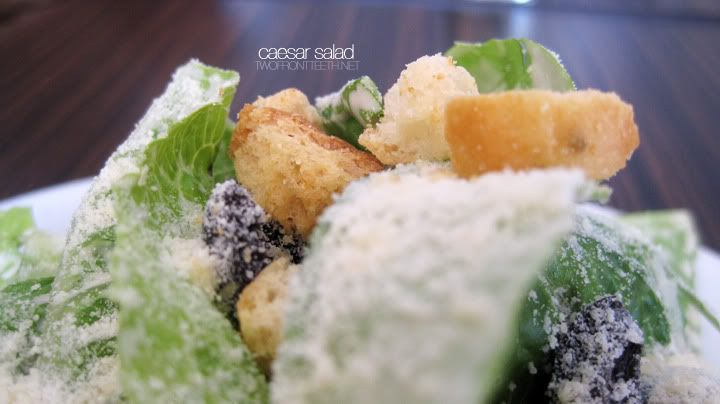 But let's get back to what this visit was all about - the coffee.
As I've mentioned before, Malaysian milk can never be the same as Australian's (I sound like a snob), and that only means coffee can never be as good. But since Malaysia has this drawback, let's forget it for a while and judge it according to the barista's
skill
.
I was very impressed, slightly skeptical, perhaps, that they said they learnt it all from the INTERNET! But it's really believable, since YouTube pretty much taught me latte art.
The latte had too much milk in it, and they weren't very consistent with the amount of foam. But it tasted sightly better than
Bangsar Village's Espressamente Illy
. They probably need an extra shot to please my taste buds, and a shorter glass.
The cappucino, I didn't try. But I like the texture of their steamed milk, pretty smooth! No large bubbles like +wondermilk.
The Espresso Macchiato? At least they served it in the right vessel, unlike Kota Kinabalu's Little Italy. It was actually DRINKABLE! None of that bitter powdery nonsense. And I don't remember tasting any overwhelming acidity. At least now I know there's decent coffee in KL/PJ. They could maybe work on serving the drinks right after they're made. All in all, an above average experience. To give Coffee Ritual a visit.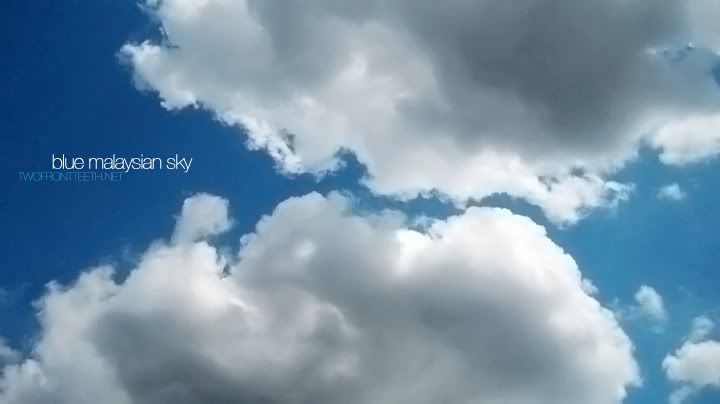 Well at least I learnt that the IXUS takes decent photos.