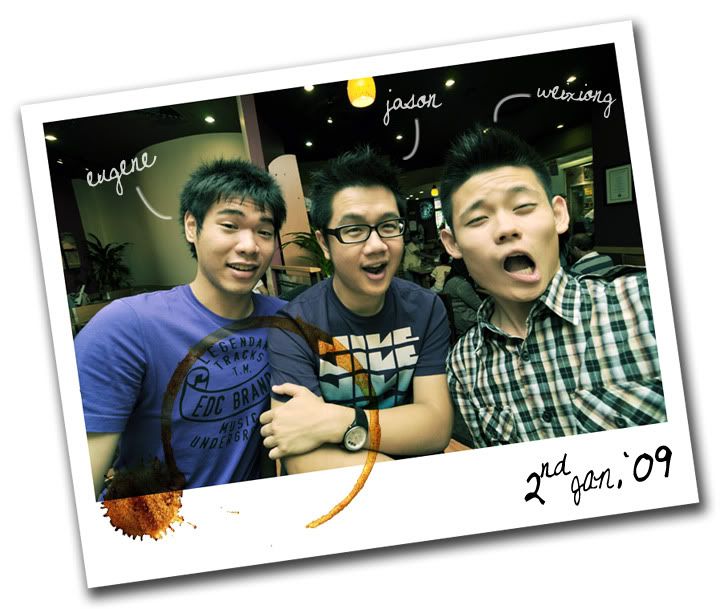 Can't believe how long we spent talking. And it's the first time I've met them.
KelVin
was there too but left early for church.
There are actually more photos, but unfortunately a particular
Canon user
found it hard to focus with a Nikon camera.
It's always weird meeting someone whom you've only ever seen in pictures, but it was all laughin' and talkin' about 5 minutes in. Funniest thing about photographers - choosing a table to have our meal, and the latent period between the arrival of our food and the actual placement of em into our mouths.
Can't wait for the next one. Do check it out
here
.