Since the first day of Chinese New Year happened to fall on Valentine's Day this year, Alicia and I had our little celebration just now.
After going through loads of blogs and reviews, I decided to bring her to Nerovivo, an Italian restaurant famous for its woodfire pizzas along Jalan Ceylon.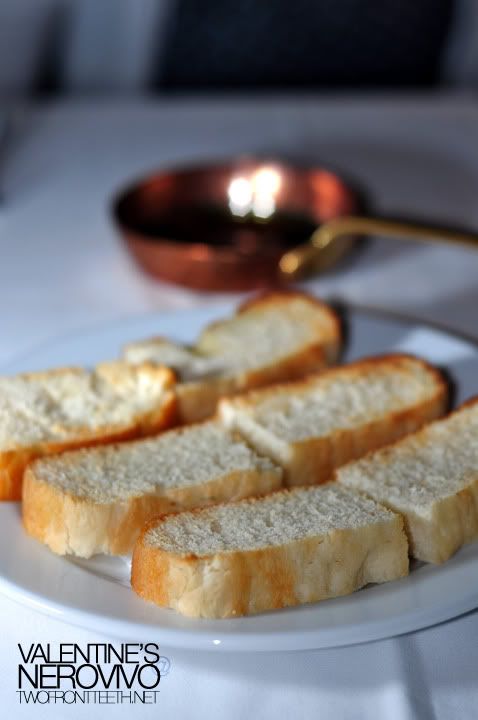 Since Melbourne already has its fair share of woodfire pizzas, I didn't order one. For our appetizer, we ordered the "Antipasto di pesce misto per due o quattro persone", which I think means seafood appertizer for 2 or 4 persons. Of course, we ordered the one for 2.
Being categorized under the heading of WARM STARTERS, it was more like a "FINISHER" for us. We were so full after finishing this, we didn't really enjoy the rest of our meal. HOW SAD! It was a great appetizer, nonetheless, but the prawns weren't fresh AT ALL! Hate it when prawns have the texture of mash potatoes.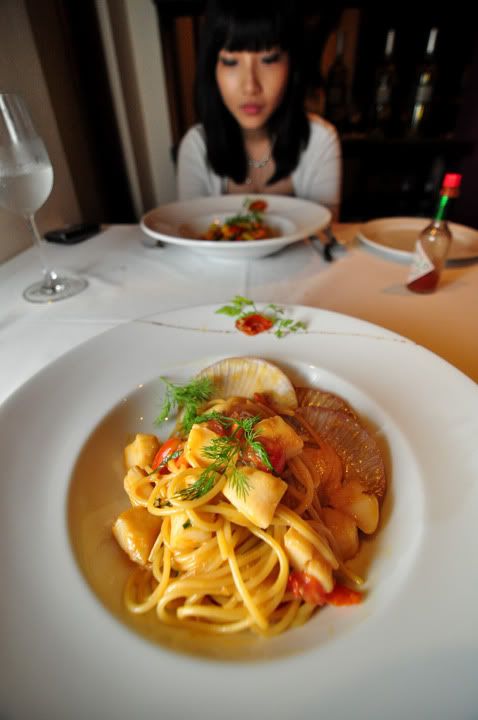 Alicia ordered the "Spaghetti con capesante crema di peperoni gialli pomodorini ed erbette", which was basically spaghetti with scallops.
To be honest, it tasted kinda like curry. HAHA! I don't know why. But the scallops were OKAY. The spaghetti, however, was slightly undercooked. I know, I know, it's supposed to be
al dente
, but it was more like
al hard-ay
.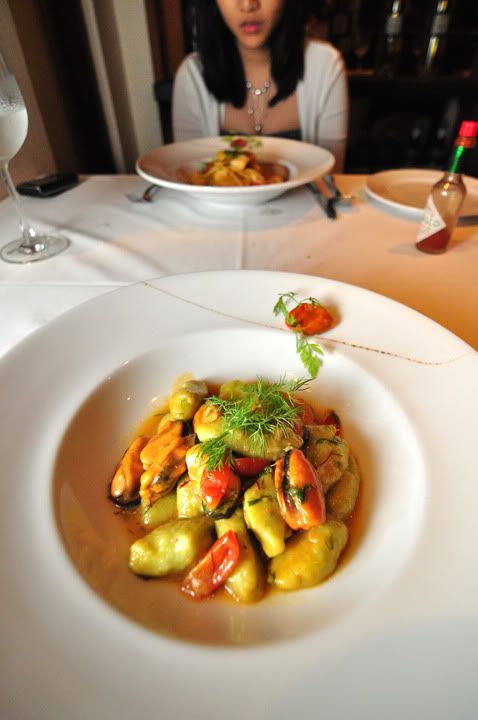 I had the "Gnocchi sbilunghi ai piselli con emulsione di cozze e pistilli di zafferano". That's a mouthful. I think there's a spelling error there, but that's what I got from their website.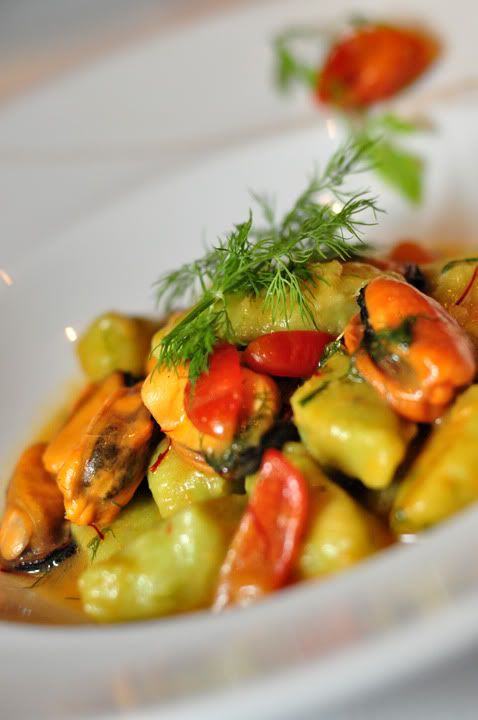 It was a dish of green pea gnocchi with mussels, and unfortunately, I didn't enjoy it. There's this weird smell that comes from putting the gnocchi in your mouth, but the mussels were fresh.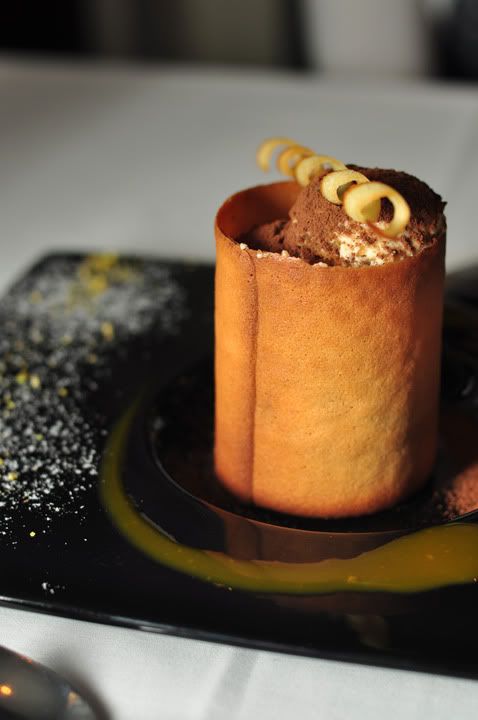 For dessert, we shared a Neromisu, which was actually pretty good. It's TIRAMISU la! They just had to zhng the name up. But we were so stuffed we couldn't finish it.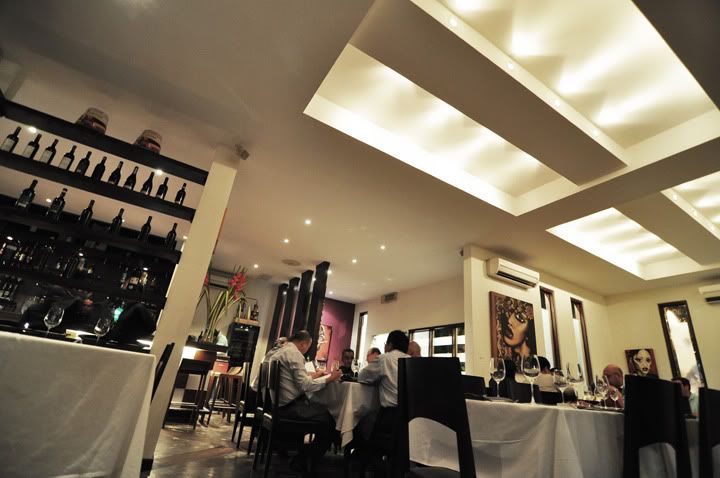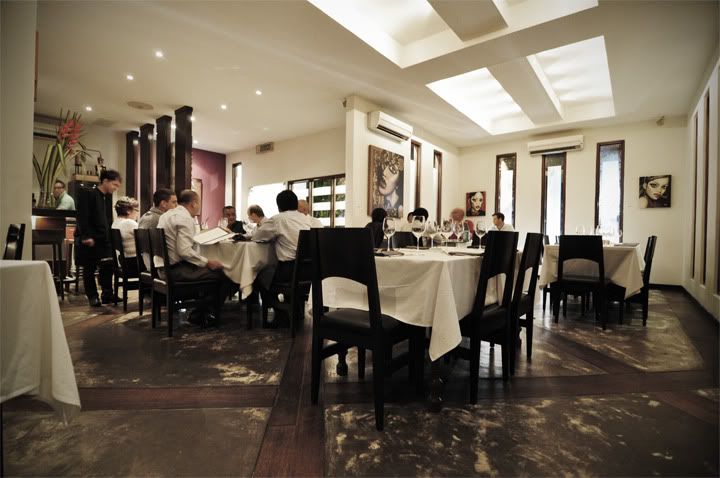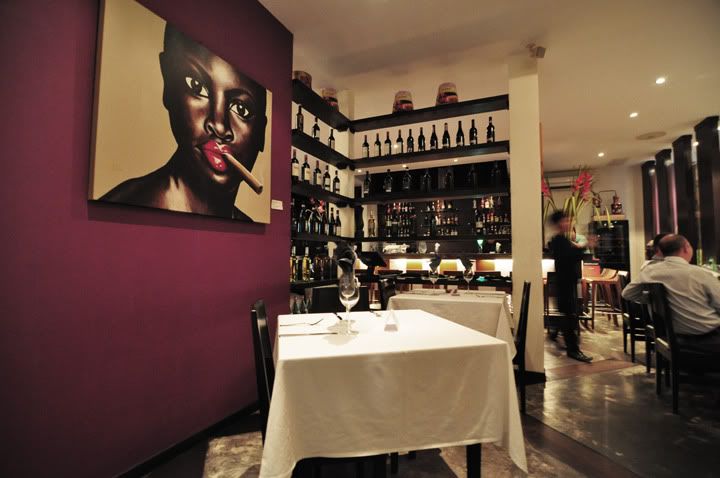 This is pretty much how the place looked like from where we were sitting. There is a bar, and al fresco seating, but there's no "NON-SMOKING AREA", just so you know. Another thing to note is that this place can get kinda noisy. Go early to avoid this, unless you really like noise.
In a nutshell, Nerovivo didn't really meet my expectations. Previous years at Frangipani and Cafe Cafe were just phenomenal, but Nerovivo's food, ambience and staff knowledge just didn't cut it for me. Perhaps it was just a combination of wrong things, since so many other people find the place out of this world.
After dinner, we headed to GSC Signature for the first time! Haha, wanted to watch Valentine's Day, but there was only ONE seat left. So we watched Wolfman instead. Not too shabby.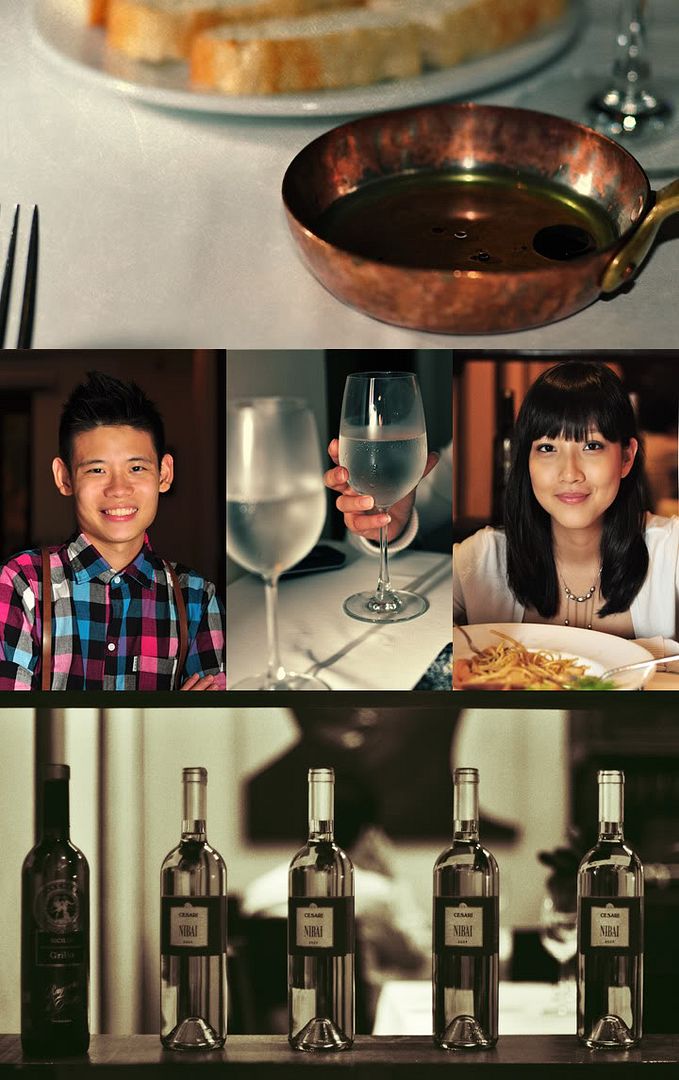 Nero = Black. Vivo = Alive.