On Thaipusam day, a very last minute idea led to the
gathering of a few friends and I
heading down to Batu Caves to understand the Hindu festival a little bit more.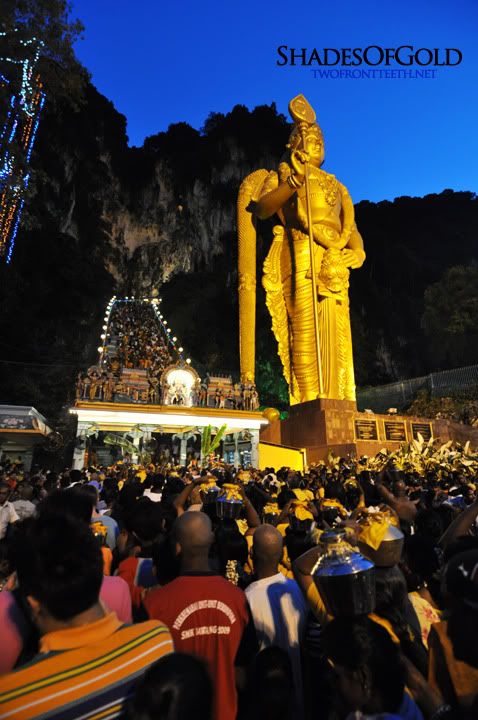 The newspaper reported that there was an estimate of about 1 million people present at Batu Caves. It was no wonder we had to go through all that squeezing and ducking.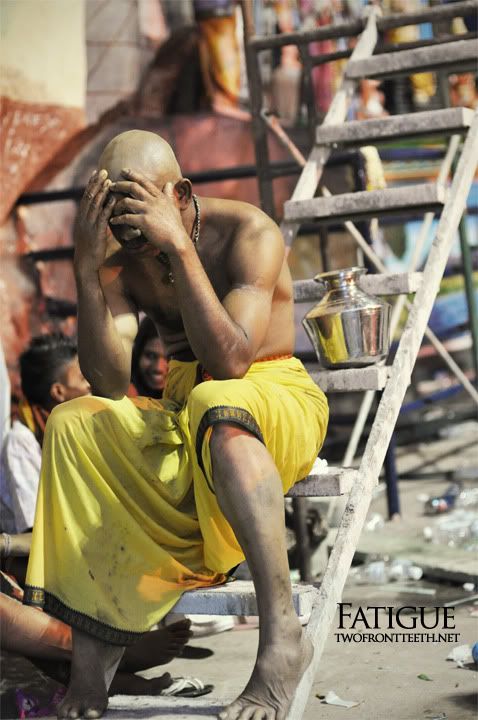 Although I must say that it was really hard for us to understand their culture, I count myself blessed to be born in such a diverse nation, where colours and heritage explode into this fireworks of beauty, and where we share it among one another.
If you do decide to visit Batu Caves during Thaipusam, please remember to bring a pack of tissues to wipe your sweat, a bottle of water to keep you hydrated, and make sure you wear covered shoes.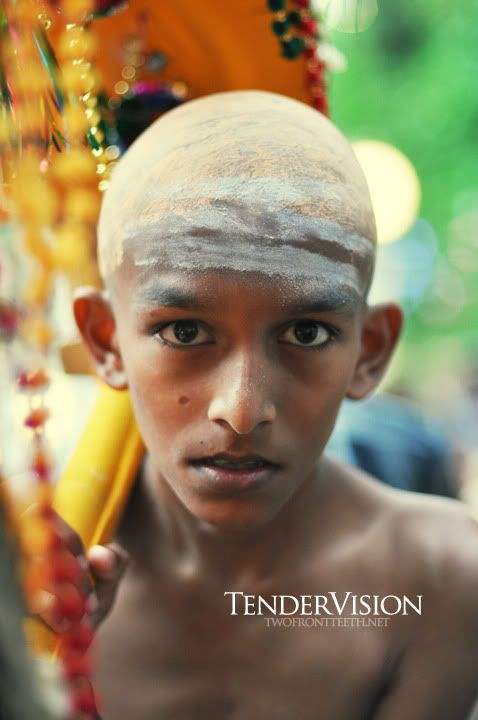 Oh, bring your camera too.