Aren't parents just the best? All the sacrifices and hard work. So with the money I got from my last
farmwork
, I decided to honour them with a nice dinner! I've heard about Pressroom from patronising Espressamente Illy, and my friend Elisa had dinner there too, so I thought I'd give it a go.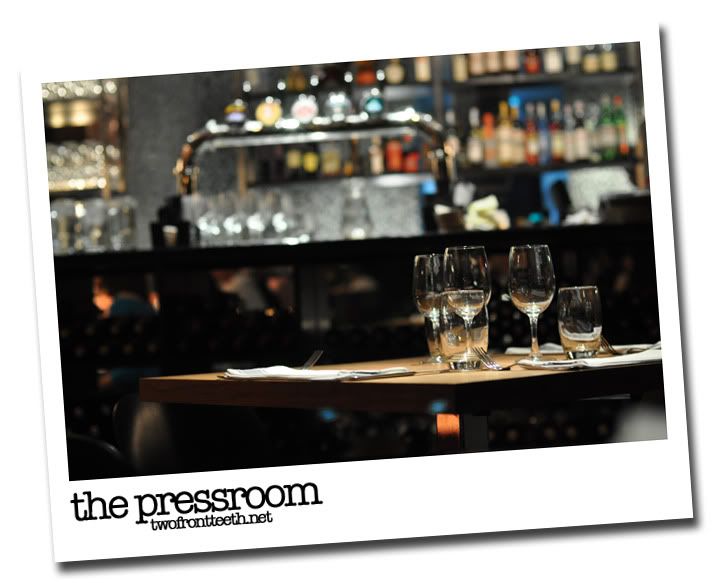 Firstly, let me warn you not to enter Pressroom from the INSIDE of Bangsar Shopping Center, do take the exit at Coffee Bean and turn right. If you enter from within the mall itself, you'd most probably be entering Cafe WIP.
I WOULD LIKE TO APOLOGISE TO THE LADY AT THE CONCIERGE OF WIP FOR RAISING MY TONE AND COMPLAINING ABOUT THE ABSENCE OF MY NAME IN HER RESERVATIONS LIST.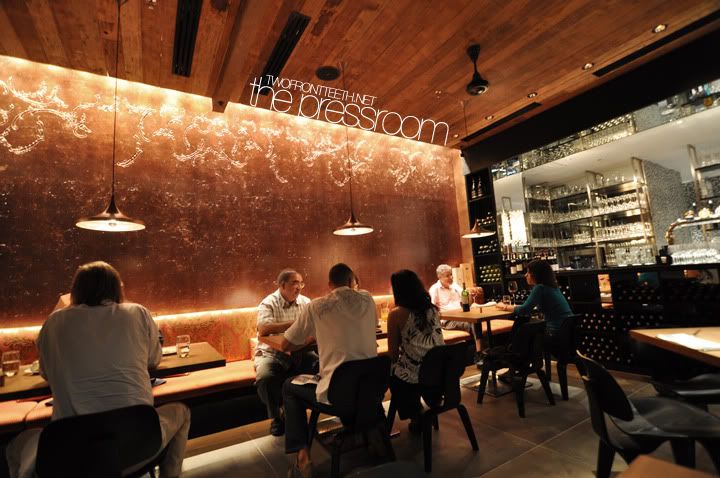 The atmosphere was pretty good, not too
atas
as to make you feel like you can't have a good conversation with your family.
Our appetizers.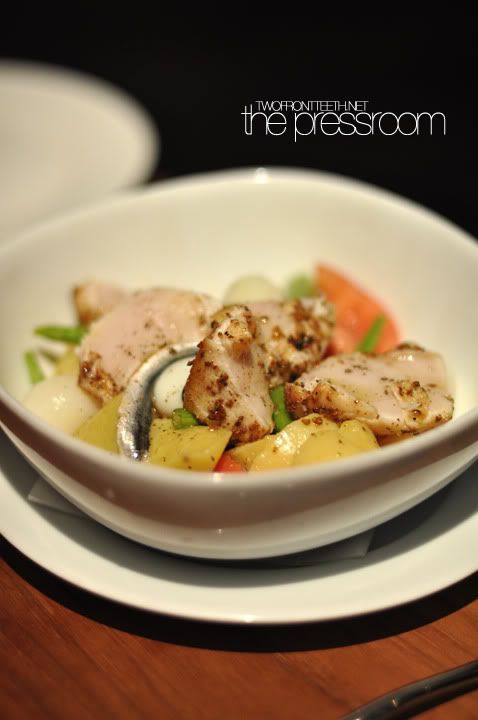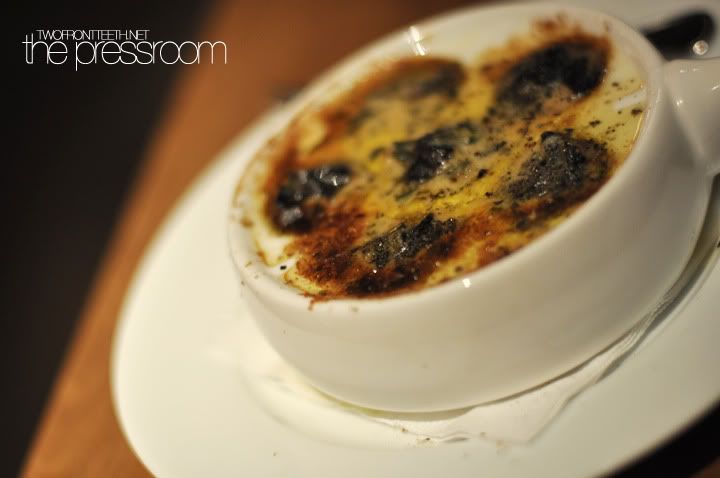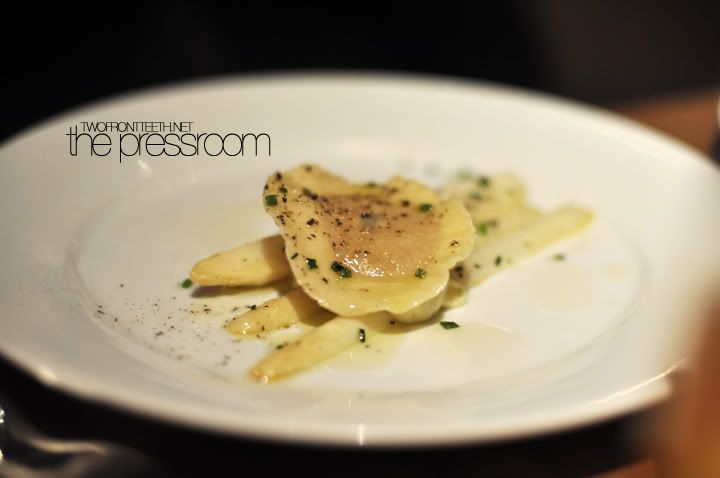 And our mains!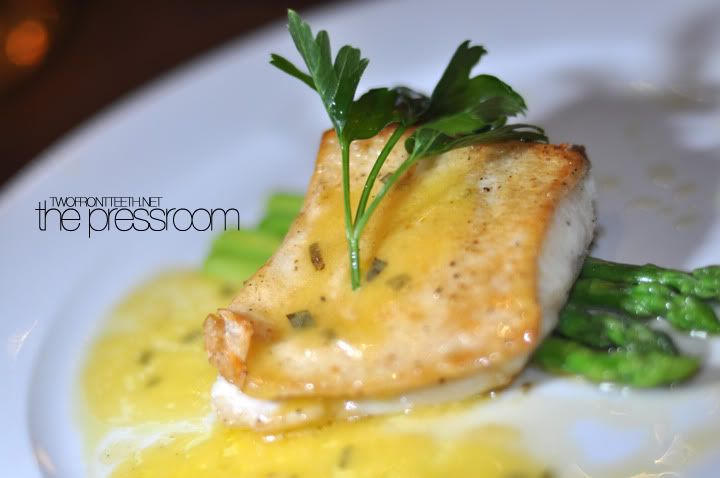 Now, the food was all really good. For a china man like my dad, it was really surprising to hear that he enjoyed it so much, and that he was FULL!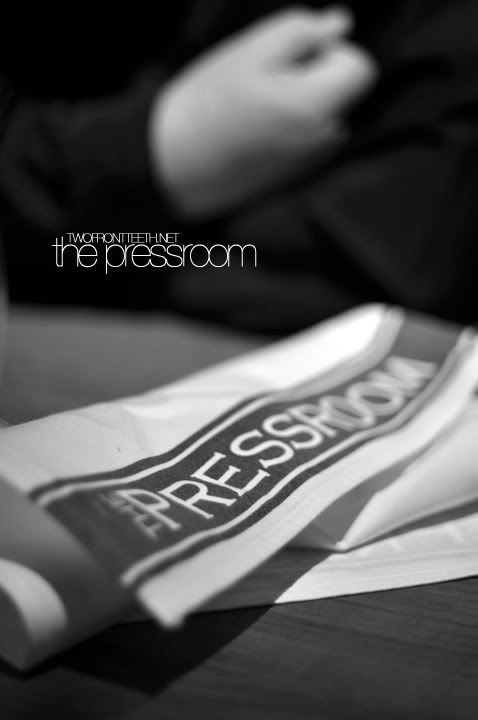 I'd have to agree! Plus, the prices were quite reasonable. However, ON the next morning..
I wasted one whole day of my precious holiday, gave up a golden opportunity to have a sleepover with my treasured friends, didn't go to Baskin Robbins being the 31st, and had to stay in bed almost the whole day. IT WAS REALLY BAD. I couldn't walk.
Plus, I only a little bit of tau foo fah for the WHOLE day. So Pressroom, please do make sure your foie gras stops doing things to other people.