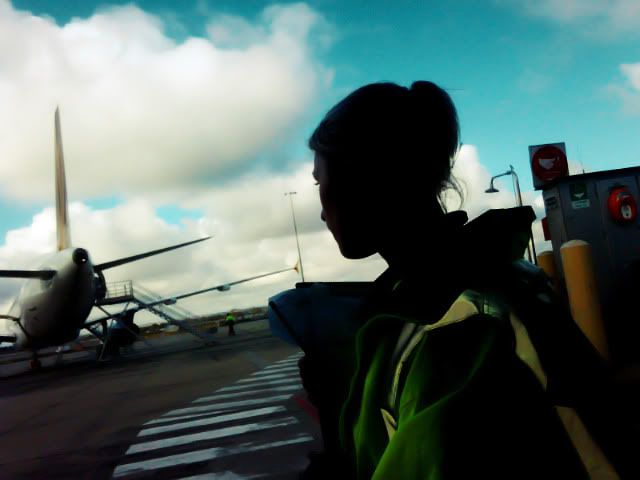 When we arrived at Launceston, we picked up our rental car (which was upgraded from a hatchback to an amazing CAMRY) and headed straight to our accommodation. We were already singing praises to the Lord for a car upgrade, haha, and to our surprise, the hotel was actually pretty booked out.
So guess what?
We got upgraded. You would not believe what our eyes saw. But since we were all darn hungry, we dropped our bags, still with our jaws on the ground, and headed straight to lunch.
If you were following me on Twitter, you would remember that I forgot to bring my SD card. Yes, it's either
film
or memory cards.
But after finding out how cheap the parking was in Launceston (and how friendly the people were to provide change without hesitation, unlike Melbournians who think you're looking for a fix), I rushed straight to Officeworks to get me an SD. Expensive, but.. Sighh..
We went to Flip instead of the recommended "Burger Got Soul" because:
1) we were too darn hungry
2) it was opposite Officeworks
3) the in-flight magazine had an article on it
Flip was gold, solely because it closes at 10pm, which we would soon find out as we spend more time in this small Tasmanian town, was highly uncommon.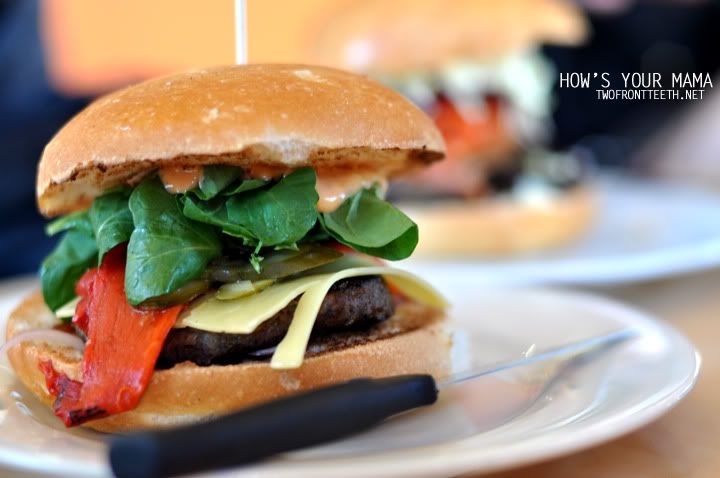 And the burgers were pretty good too! I'm sure it wasn't just because we were hungry. It's not as yummy as our very own Grill'd, but Flip makes pretty good burgers.
It was also my first time seeing Theng Wei in action with his (not so) new baby, realising that we haven't had our usual brekkie catch up for a semester!
When the waitress says 'how's your mama?', tell her she's fine.