Last Saturday we went to Hardware Societe for breakfast. Not a lot of cafes open in the CBD on Saturdays, not good ones, at least. But I knew this one wouldn't be too far off the mark, since the owners apparently used to run Beetroot, right opposite.
Service was pretty good! That's if you even get a table. The waitress was uber pleasant, asked us about the food like twice.. Coffee wasn't THAT great, but they're served with mini doughnuts with every cuppa. They used to use Coffee Supreme, and if you look at the receipt, it still says so, but in actual fact, they've made the switch to Allpress. Is it better? I don't know.
The food was OKAY for me, but I think the poached eggs and the brioche were good.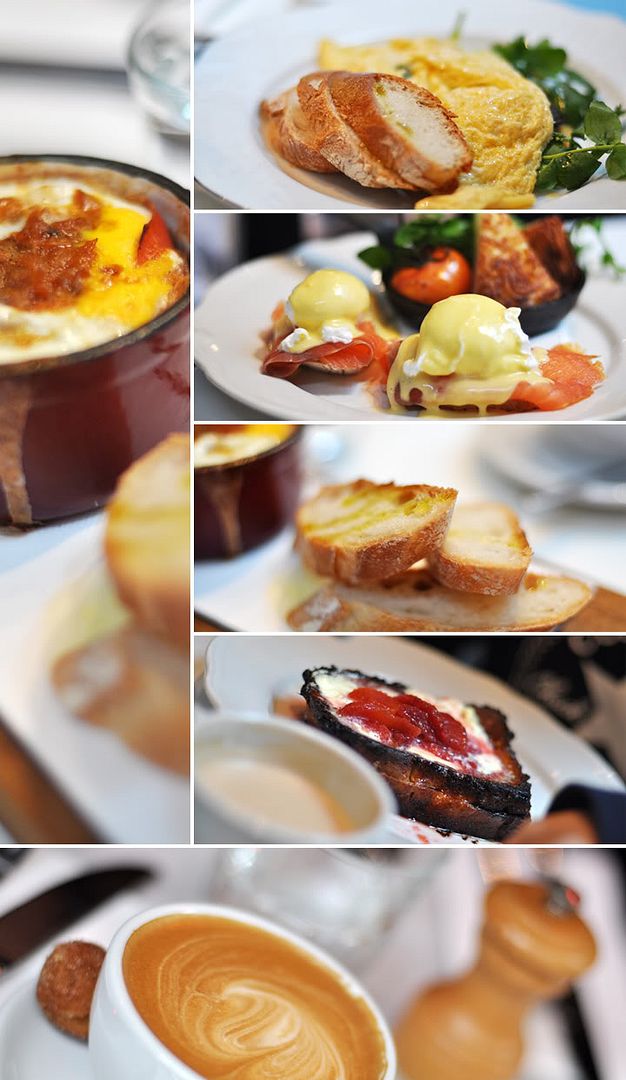 Well, that's one more place to go on a Saturday morning!