Bent Espresso. A random find from the internet.
Looking from the outside, I wasn't too sure if I wanted to go in. But even if I did, there were no tables for us. We waited. For a good 10 minutes, I think. That place is ALWAYS packed. Weird. It's in Bentleigh.
Patiently, we waited in the cold. Finally, there was ONE table for the 5 of us. Till the table next to us left, we were squeezed at the corner.
Everything I thought about the place was wrong. IT WAS GOOD. First meal on our trip to Mornington, BEST-NYA!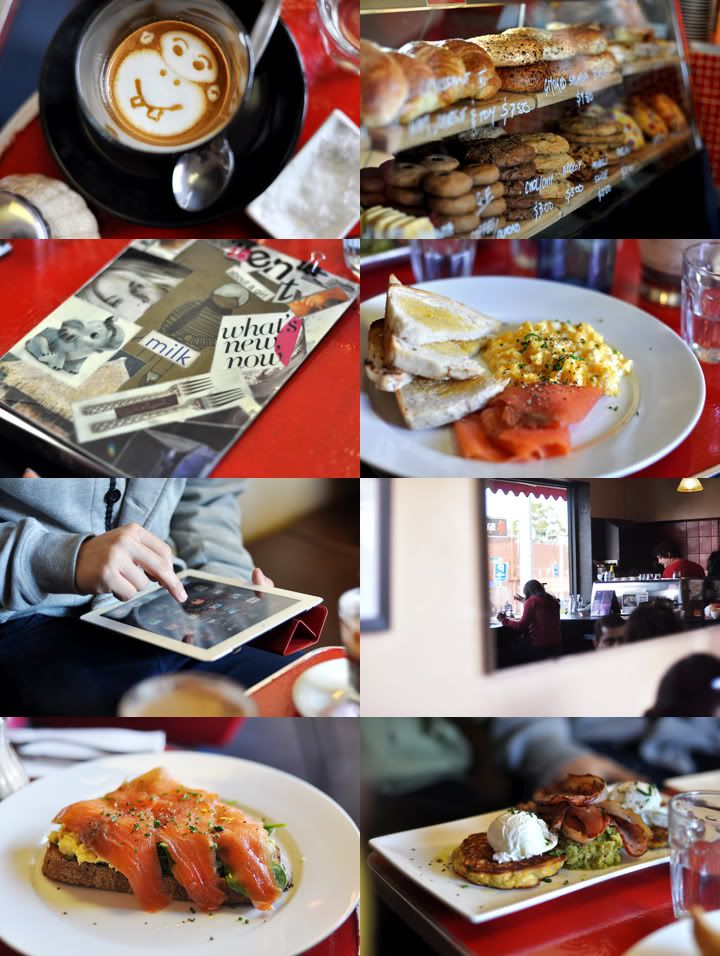 The coffee was AMAZING! I'm not sure if he was mocking me with the monkey on my coffee. It even had two front teeth. BUT WHO CARES, that was one of the best long macs I've had.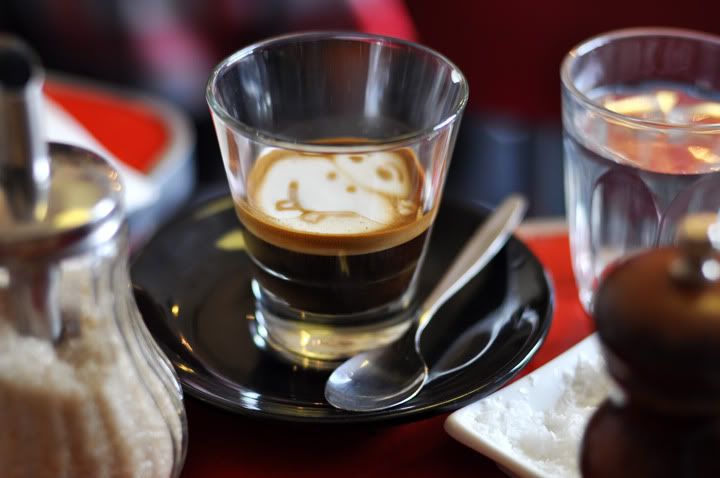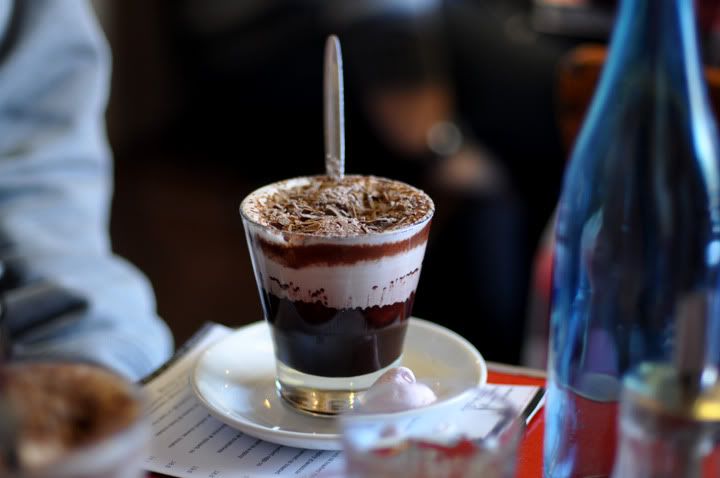 Apparently the hot choc was good too. Marshmallow on the side.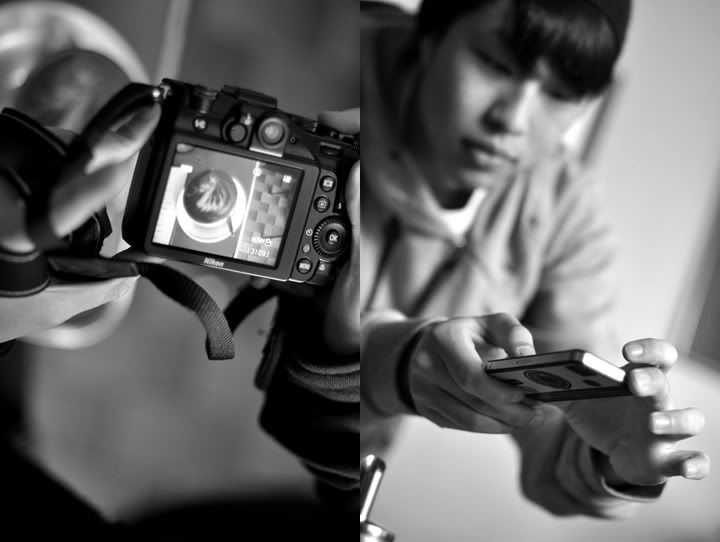 The Asians inside of us just had to stand up and take a photo each time a drink came. Even the guy next to our table took a shot of out dragon.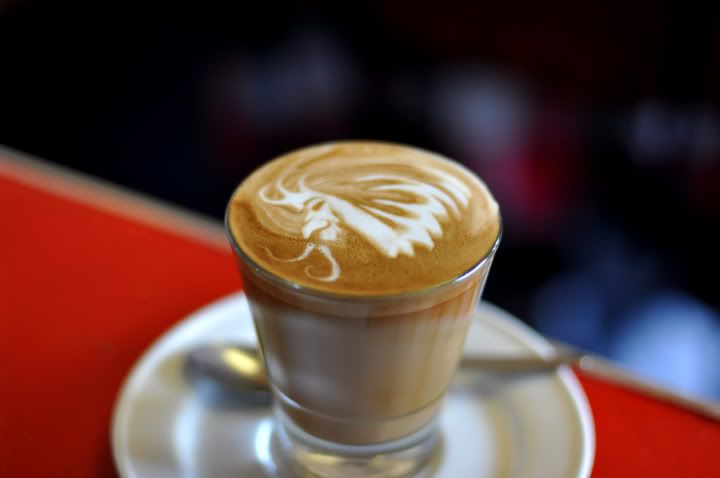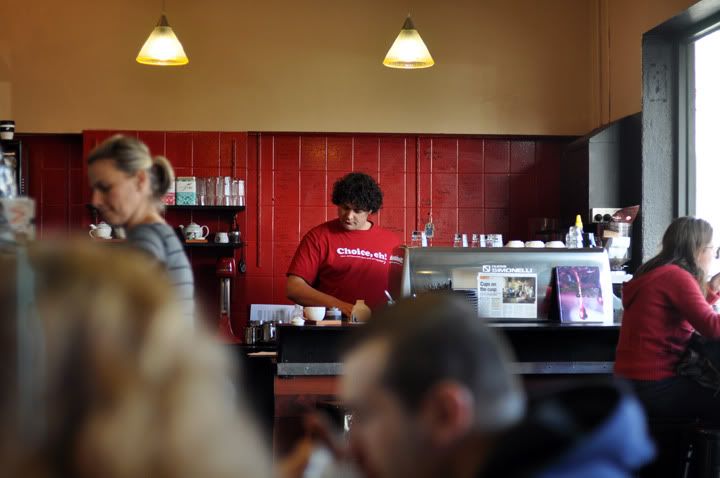 And that's the legend behind the.. the.. Simonelli. It's okay, they use Toby's Estate.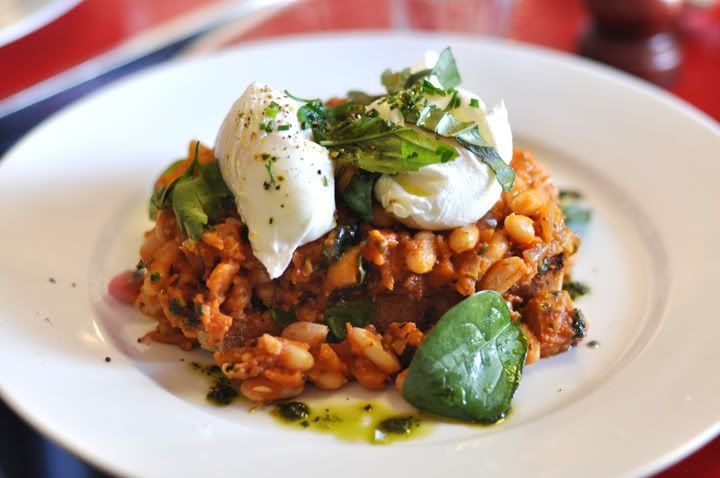 VERY good food too. But really overpriced for a suburban cafe.
So the next time you're in Bentleigh (who knows why you would ever be), you know where you gotta go.