On Sunday morning before church, I woke up relatively early knowing that the fog will be covering the city. I got on my bike and cycled across Yarra River. My fingers were FREEZING and my ears were almost dropping off. BUT IT WAS SO REFRESHING. The city was so beautiful, and there couldn't be a better time to cycle.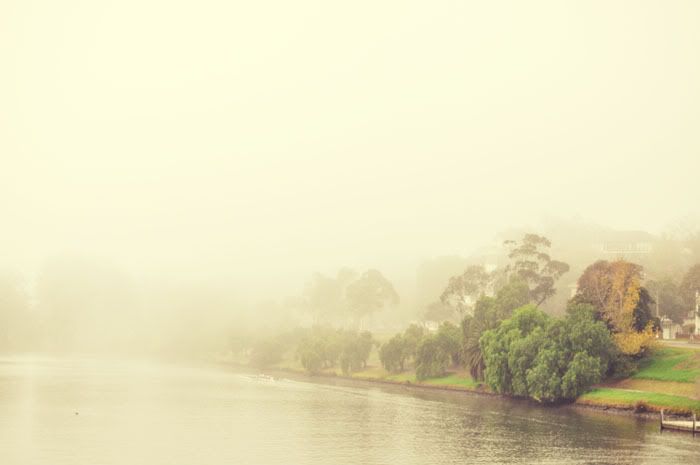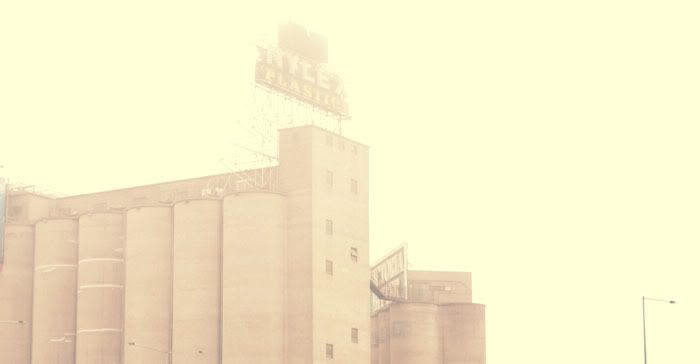 After about 5km of cycling I entered a charming cul-de-sac and arrived at this lovely little Milk-Bar-cum-Cafe tucked under a canopy of trees called The Lawson Grove Shop. Hidden among old-school apartments, this place is a jewel slit under the Warwick Lodge! Coziness hugs you all over as you enter its doors.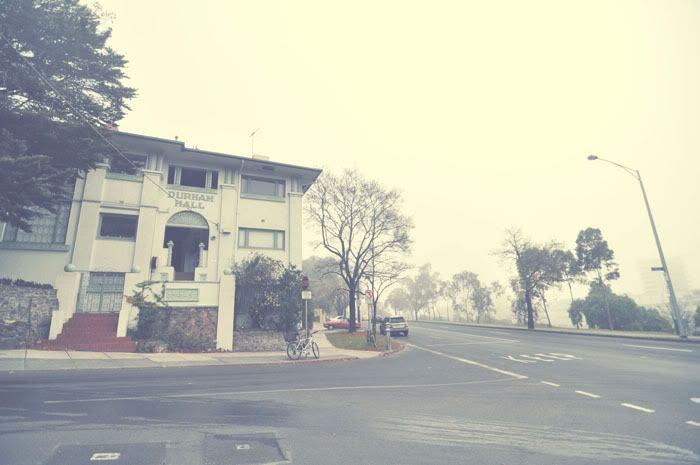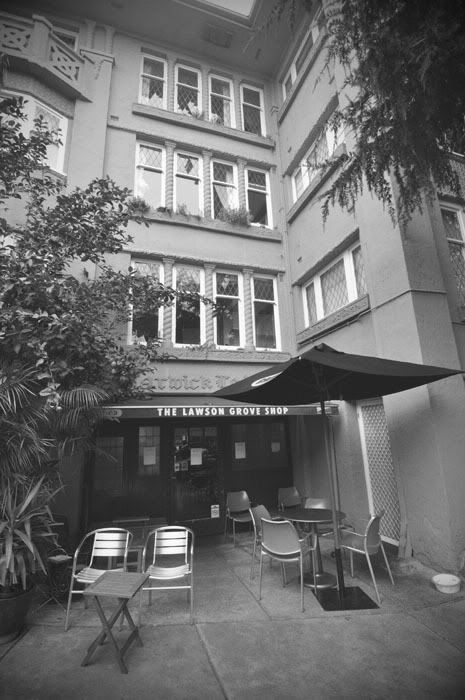 "The bitterness of bad coffee lingers longer than the sweetness of low cost" or something like that was written on the coffee machine. As it was impossible to get a table on a Sunday morning filled with families longing for some bonding time and a perfect brekkie, I had to sit by the bench, but my poached eggs with ratatouille outdid itself. My first time having ratatouille, I think.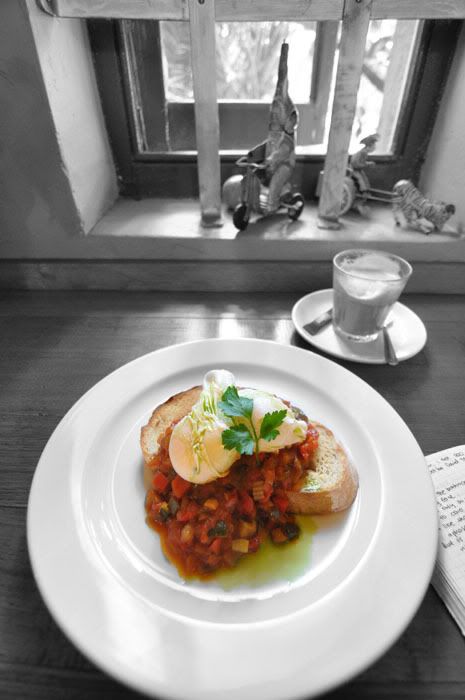 The neighbourhood knows just the right place to have a chat with pooch-lovin friends over breakfast, and they should be proud of this hidden treasure. I AM SO GOING BACK THERE!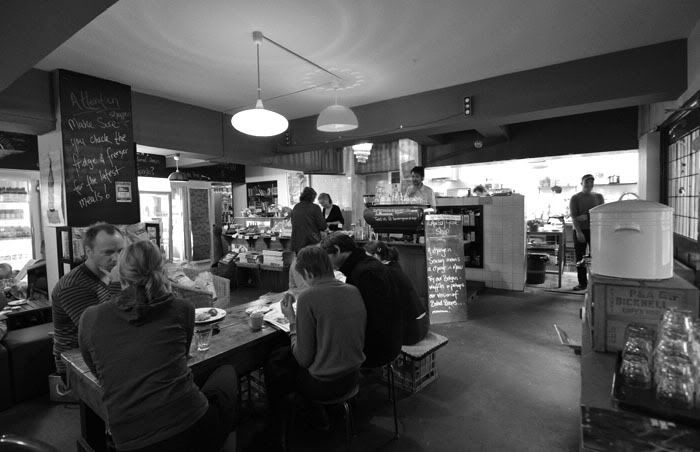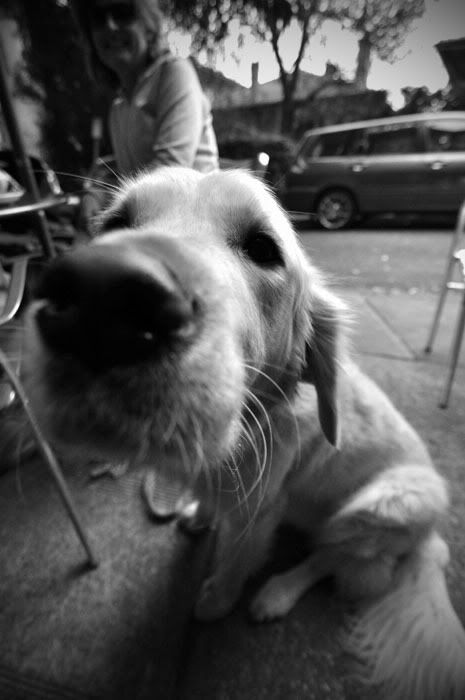 After exams.. :(