WARNING: PHOTOS OVERLOAD
December 30, 2009. I went back to Taylor's College, or now, a UNIVERSITY COLLEGE. My sister was applying for her visa, and I had the pleasure to walk around to see what has changed, and what hadn't.
We had our photo up on the wall in the placement centre, as everyone in my family except for Mom had studied at Taylor's College.
I had a walk around while she was busy with her online application, and almost everything has changed. Fortunately, a few remained the same. I've uploaded an album onto Facebook (my personal account) for you to see with your own eyes. But for now, I shall talk about today's awards ceremony.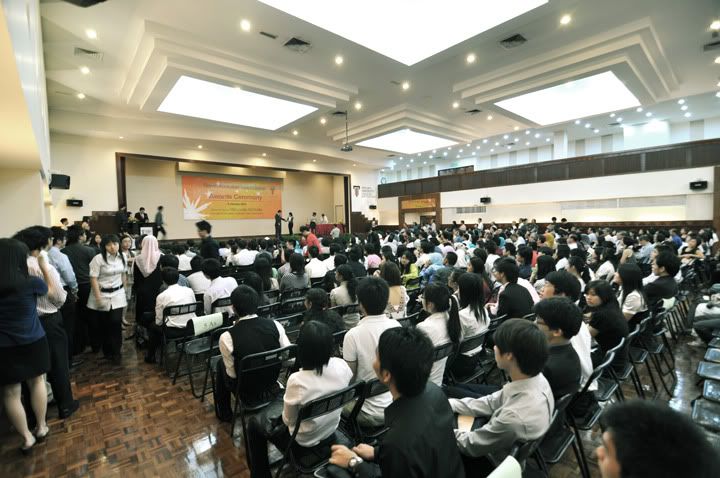 Usually, I wouldn't post a day like this up on my blog, as there was no form of creativity involved in shooting a function like this. But I guess 3 things have changed my usual paradigm.

NUMBER ONE:
I would like you to note how frustrated I am with the amount of people owning DSLR's these days. Young and old, they all have one. Even the "professionals" are equipped with the sophisticated 18-55mm. Nothing against
Canon
them, as long as they produce good photos. I must say, I haven't seen any of them, so I will not judge.
But I'm sure my fellow photographers are just as frustrated, knowing that we used to be part of a "special"
elite
group, making outstanding photographs for the world to see. Now, every Tom, Dick and Ah Beng owns one.
Shaky photos? CHECK!
Live View? CHECK!
Okay, stop judging. Stop judging. Bad Wei Xiong! Bad boy!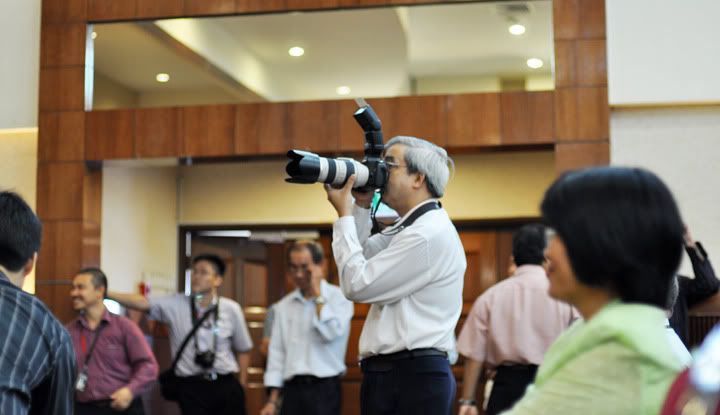 Of course, some parents are serious about it. REALLY serious. With a capital "L", if you know what I mean.

NUMBER TWO:
My sister got straight A's. Good enough a reason, I'm sure!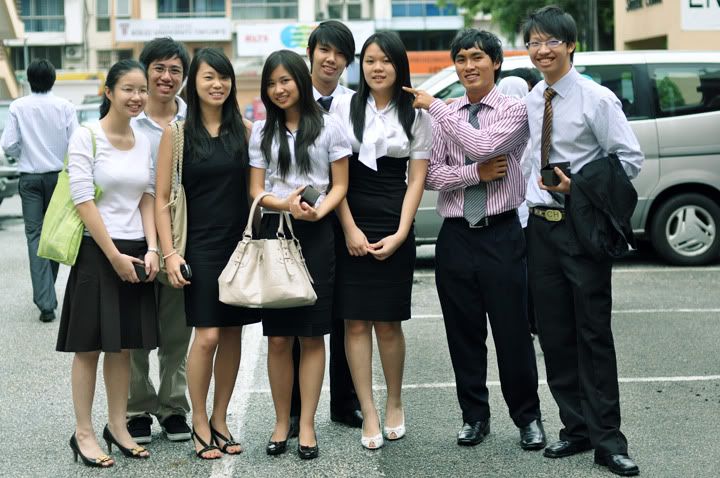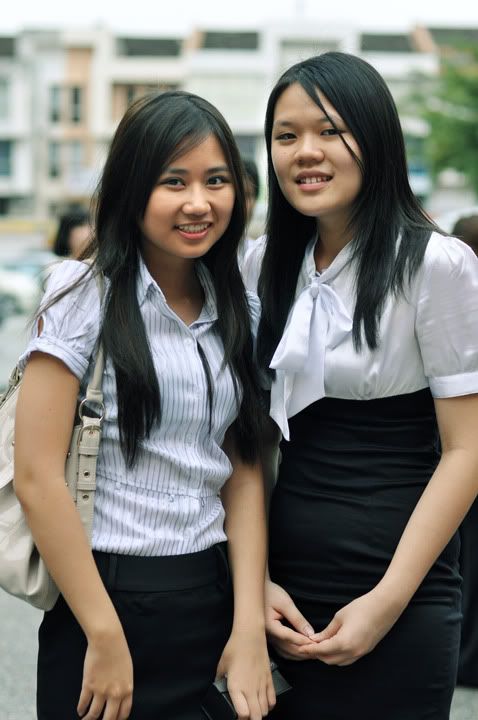 Congrats, YING!
NUMBER THREE:
I MET MOST OF MY LECTURERS!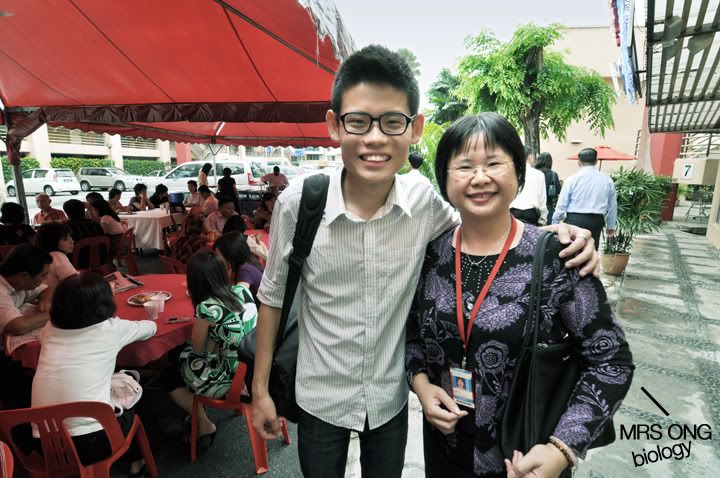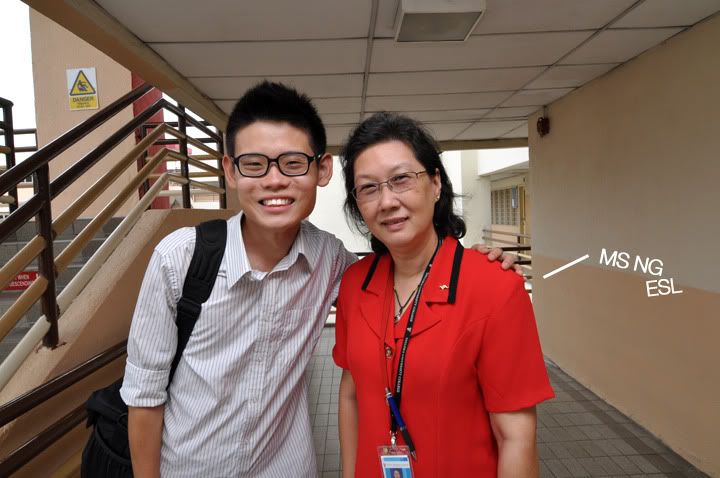 Sadly, I couldn't find Pn Mahani, G6's mentor. What's even more depressing was that they have all forgotten me. :( I don't blame them, 2006 was a long time ago.
Thankfully, Ms Ng remembered me. Just not my name. My family and I had a long chat with her over lunch, and all the good ol' memories started pouring into my head.
But of course, I had no space left in my gut for lunch, as something else had won my heart for breakfast.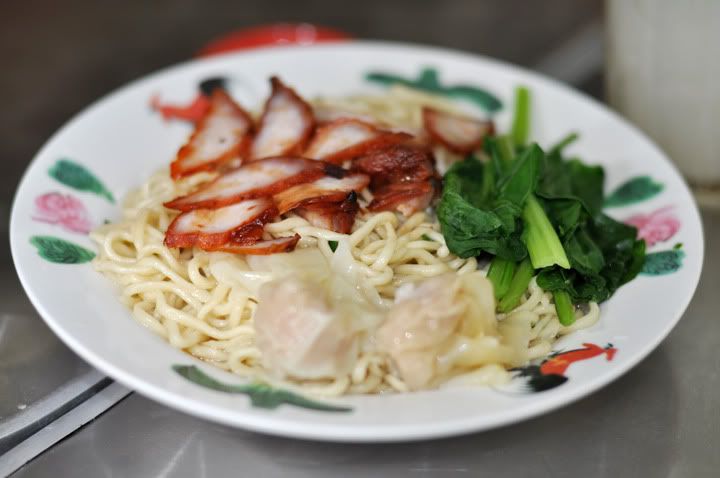 Surprisingly, the usual guy behind the counter remembers me.
Can't wait for the next reunion guys, we need to keep it up! Our last one consisted of merely 3 people. Yes. 3.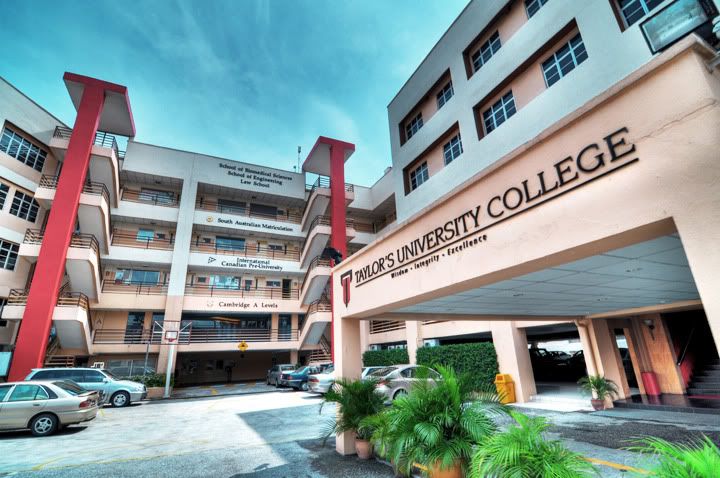 Once again. I have nothing against Canon users.