I just entered this competition and found out I'm a bit late! THE DEADLINE'S on 1 FEB!
I really need your help to vote for me! I'm sure you have Facebook!
YOU CAN VOTE DAILY OVER AND OVER!

Hopefully you'll set it as your homepage and do it first thing everytime you get online!
HERE'S HOW!
CLICK HERE!
And you should be able to see this page if you're signed in to Facebook.
CLICK ALLOW and then you'll see this.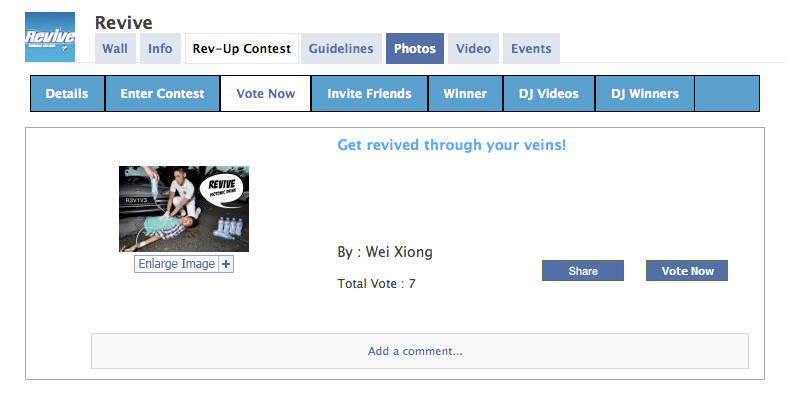 Click VOTE and you're DONE! Unless you're so kind as to SHARE IT ON YOUR WALL and get people to vote for me as well.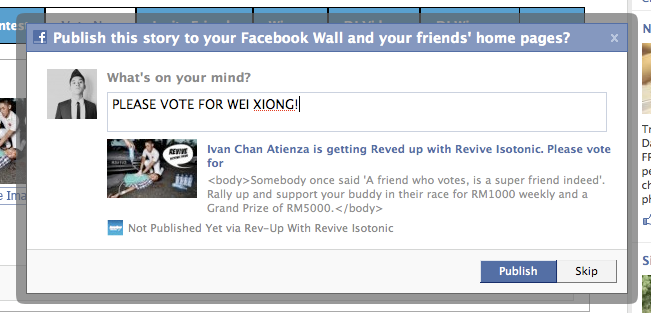 PLEASE HELP! I'M A BIT LATE! DO VOTE DAILY! Check out the other photos and you'll see why I should win. ;)
THANKS, YOU GUYS ARE LEGENDS!